New Class – Shepherd's Center Sliders!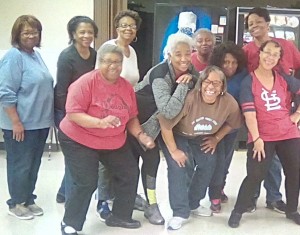 A Line Dance Class led by Pat Clark, Carol Jackson and Marsha Goins
Fridays, January 22-February 26, 11:10-12 noon
Webster Hills UMC, 1333 West Lockwood, Glendale, MO 63122
For new and experienced line dancers. The wobble, cupid shuffle, electric slide and much more! Wear comfortable shoes, bring a water bottle and be ready to move. $3/class payable at the door. For more information, call Betsy Solomon at 314-779-9231.