All new Tech Support Services & Programs designed to help get you online, learn new skills, have fun and stay connected!
How To Classes & Tutoring Sessions
Setup and Use Email
Search the Internet
Zoom
Internet Safety
Backup & Organize Photos
Register for Patient Portals Like MyChart
If you are interested in learning these or other basic computer skills, call the Shepherd's Center at (314) 395-0988 to receive a Tech Support schedule of educational opportunities.
Tech Tutors are Back!
Just got a new smartphone and you can't figure out how to use it? Or, you got a tablet as a gift and you don't know what it can do? You need a Tech Tutor! Shepherd's Center resident techies are available by appointment to give you one-on-one assistance with your technology issues. Bring your phone or tablet with you. Call (314) 395-0988 for more information.
Are you a Family Caregiver?
Juggling the responsibilities of caregiving often makes it hard to participate in classes and stay on top of a regular fitness routine. Enjoy the benefits of Shepherd's Center classes in your own home according to your own schedule. Sign-up to receive a new, free playlist of recorded exercise and educational programs each month. Classes will include: chair yoga, interval exercise, art history, travel slide shows, virtual field trips, wellness topics and more! Participants need to have a tablet or laptop and Internet access to participate.
Low-Cost Laptops & Internet Service – Income Eligibility Requirements Apply
PCs for People – Shepherd Center's New Partner
Through electronic reuse PCs for People provides the opportunity for all low-income individuals and nonprofits to benefit from the life changing impact of computers and mobile internet. To see if you, a family member, friend or neighbor is eligible to receive a low-cost computer and/or Internet service through the PCs for People Bridging the Gap program, just click on the link below created specifically for the Shepherd's Center. IF YOU NEED HELP - Shepherd's Center staff and volunteers are trained to assist with the application process. Just call 314-395-0988.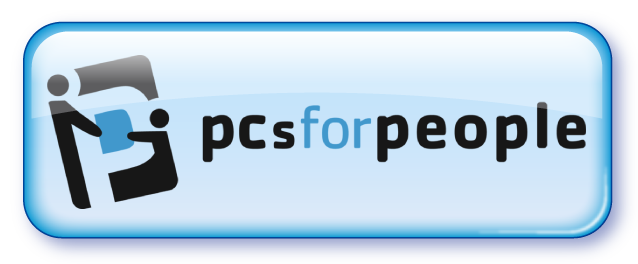 Many thanks to the Lutheran Foundation of St. Louis for making the Technology Outreach Project possible. Lutheran Foundation of St. Louis is the grant-making ministry of 74 St. Louis area Lutheran Church – Missouri Synod congregations. The Foundation's vision is to see the Church brought into the lives of hurting people and people included in the healing life of the Church.