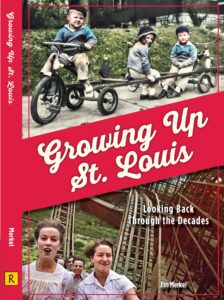 No matter when or where we grow up, the stories, people, and places that populate our memories leave an indelible mark on the manuscript that becomes our life story. A day at the Louisiana Purchase Exposition in 1904, meatless meals and hard times during the Great Depression, or knowing Mark McGwire's precise homerun count that summer of 1998 become galvanized in our own timelines, while other details fade into the background. In Growing Up St. Louis, hear the stories that stuck with more than 110 native St. Louisans over the last century told by the very people who lived through them.
Friday, July 31, 1:00 CT
Registration Required
Click link below to register via Zoom, you will receive an email confirmation with login information.
CLICK HERE to Register
Enjoying online classes? Please consider making a donation in support of the Shepherd's Center click here to donate.