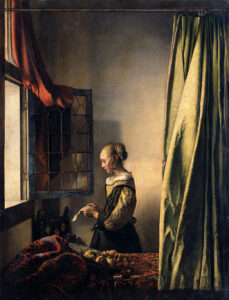 Presented by Betsy Solomon, MA, Art Historian and Executive Director, Shepherd's Center Webster-Kirkwood
Baroque art fuses the technical mastery of the Renaissance with a sense of dramatic light, ornate detail and innovative use of space. Artists throughout Europe created a wide range of regional styles that reflected their artistic contexts. Series will include:
June 19 – Caravaggio
June 26 – Rembrandt
July 3 – No Class
July 10 – Vermeer
July 17 – Rubens
July 24 – Order & Ornament: French Baroque
July 31 – Women Artists of the Period
Time: 11:00 CT/9:00 PT/10:00 MT/12 Noon ET
Registration is required
After registering, you will receive a confirmation email containing information about joining the meeting. Attend as many lectures as you like, you only need to register once.
Enjoying online classes? Please consider making a donation in support of the Shepherd's Center. CLICK HERE to donate.