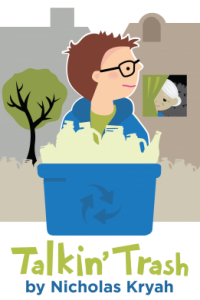 Talkin' Trash tells the story of a young boy obsessed with trash and recycling who moves to a rundown neighborhood next door to an elderly woman who struggles with compulsive hoarding. Their unlikely intergenerational relationship touches on issues of community, responsibility and friendship.
Sunday, November 15 at 2 pm
Robinson Elementary, 803 Couch Ave., Kirkwood, MO 63122 (enter from back parking lot)
Free and open to the public.