History of Voting in Missouri

Presented by Nancy Price, League of Women Voters Metro St. Louis
Learn how voting rights were gradually expanded over our 200-year history and share your thoughts about where we go from here.
Friday, February 26, 1:00-2:00 CT
Free – donations in support of Shepherd's Center programs & services welcome
Wilton Uncovered: Archaeology Illuminates an Enslaved Community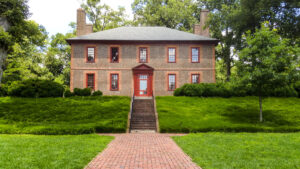 Presented by Katie Watkins, Director of Education, Wilton House Museum and Shepherd's Center of Richmond, VA
Built c. 1753 for William Randolph III, Wilton was the centerpiece of a 2,000 acre tobacco plantation and at one point was home to the largest enslaved population in Henrico. Today, Wilton House is an important historical site with a mission of "examining our past to determine our future." Join Katie Watkins to learn what archaeology has revealed about the history of Wilton.
Monday, March 8, 11:30-12:30 CT
Free – donations in support of Shepherd's Center programs & services welcome
Edmonia Lewis & Augusta Savage: Two African American Sculptors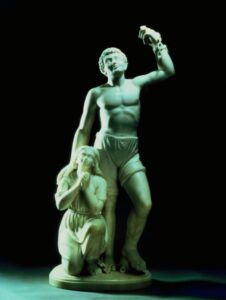 Presented by Betsy Solomon, MA, Art Historian and Executive Director, Shepherd's Center Webster-Kirkwood
Edmonia Lewis (1844-1907) is remembered as the first professional African-American sculptor. Spending most of her career in Rome, her work achieved international acclaim. Augusta Savage's (1892-1962) career was fostered by the climate of the Harlem Renaissance. Her legacy as a sculptor, art teacher and community advocate has inspired generations. Explore the lives and works of these two historically important sculptors.
This lecture is part of the Online Art History Series 3, if you are already enrolled in the full series no need to register again.
Friday, April 9, 11:00-12:30 CT
Fee: $4
If you have trouble with the registration system, email Betsy Solomon (bsolomon@shepherdscenter-wk.org) with you name, address and phone number and she will take care of it, no worries.
National Museum of African American History & Culture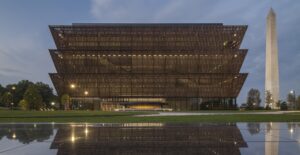 The Smithsonian Museums may be closed at the moment but their digital resources are great educational opportunities. The National Museum of African American History and Culture is the only national museum devoted exclusively to the documentation of African American life, history, and culture. Since its opening in 2016, NMAAHC has compiled extensive recordings of past programs as well as online exhibitions. CLICK HERE to explore and learn!