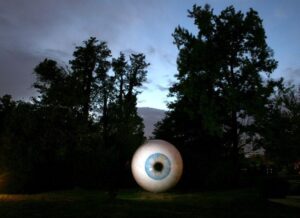 Laumeier Sculpture Park: A Monumental Experience 
In collaboration with LifeQuest of Arkansas – Presented by Betsy Solomon, MA, Art Historian and Executive Director, Shepherd's Center Webster-Kirkwood-Affton Region
Tuesday, May 18, 12:00-12:45 CT
On 105 acres of green space and tree-lined paths, Laumeier Sculpture Park is one of just a handful of open-air museums around the world. The park is home to 60 outdoor sculptures, many up to 70 feet tall. Join us for a virtual walking tour of this St. Louis gem.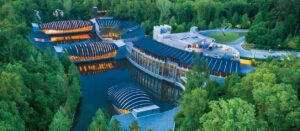 Crystal Bridges Museum of American Art
In collaboration with LifeQuest of Arkansas – Presented by Museum Guides, Kim Ratcliff and Dana Hayden
Tuesday, May 25, 12:00-12:45 CT
The mission of Crystal Bridges Museum of American Art is to welcome all to celebrate the American spirit in a setting that unites the power of art with the beauty of nature. Crystal Bridges takes its name from a nearby natural spring and the bridge construction incorporated in the building, designed by world-renowned architect Moshe Safdie. A series of pavilions nestled around two spring-fed ponds house galleries, meeting and classroom spaces, and a large, glass-enclosed gathering hall. Sculpture and walking trails link the museum's 120-acre park to downtown Bentonville, Arkansas.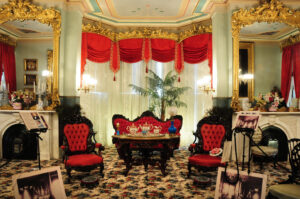 Campbell House Museum
Presented by Michael Stoecklin, Assistant Director
Friday, May 28, 1:00-2:00 CT
Built in 1851, the first house in the elegant Lucas Place neighborhood, the Campbell House was the home of renowned fur trader and entrepreneur Robert Campbell and his family from 1854 until 1938. The museum contains hundreds of original Campbell possessions including furniture, paintings, clothing, letters, carriages and a unique set of interior photographs taken in the mid-1880s.