Facilitated by Brittany Riegert, St. Louis County Library, Oak Bend Branch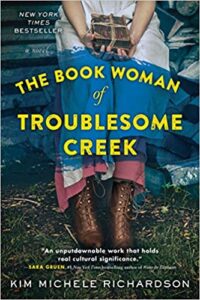 Group meets in-person second Friday of every month at 1:00 CT (no August meeting). Books selected monthly by library staff and can be checked out and picked up curbside or in-person at the Oak Bend Branch (842 S. Holmes Ave., 63122).
To sign-up, email Betsy Solomon (bsolomon@shepherdscenter-wk.org) with your name address and phone number or call (314) 395-0988 with the same information.
September 10 Featured Book
The Book Women of Troublesome Creek
by Kim Michele Richardson