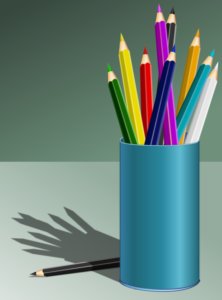 Facilitated by Joe Lammert
Fall Session: Thursdays, September 14-November 2 from 1:30-3:30
Webster Groves Christian Church, 1320 W. Lockwood, Glendale, MO 63122
With a sketchbook, pen or pencil and other media of choice, practice drawing everyday objects in different styles. Group will focus on developing skills and style rather than creating frameable work. Participants will have the option of sharing their work weekly and will be encouraged to continue creating at home.
$40/8-week class, REGISTRATION REQUIRED
To Register
Click the link below to access our online registration portal. Tip: if you would like to pay via credit card, go through the checkout process as if you are paying with a check. You will receive an automatic confirmation email with a link to pay by credit card.
If you have trouble with online registration, email Betsy Solomon (bsolomon@shepherdscenter-wk.org) with your name, address, phone number and the name/month(s) of the class you want to attend. I'll take care of it, no worries.
To access our online registration portal CLICK HERE