Presented by Betsy Solomon, MA, Art Historian and Executive Director, Shepherd's Center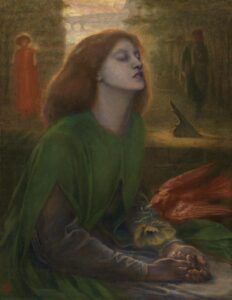 Fridays, 11:00-12:30 CT
$8/2 week session
Simply put – I just picked two of my most favorites! Class recordings available for registered participants upon request.
January 8 – The Pre-Raphaelites: Medieval Inspiration and Painting Literature
January 15 – Art in Nature: The World of Andy Goldsworthy
To Register
Click the link below to access our online registration portal. Tip: if you would like to pay via credit card, go through the checkout process as if you are paying with a check. You will receive an automatic confirmation email with a link to pay by credit card.
If you have trouble with online registration, email Betsy Solomon (bsolomon@shepherdscenter-wk.org) with your name, address, phone number and the name of the class you want to attend. I'll take care of it, no worries.