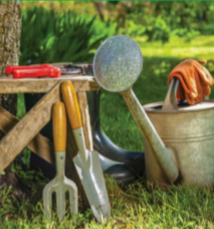 Presented by Paula Darling, Certified Master Gardener and the Shepherd's Center of Kansas City, Kansas
Research-based information regarding how gardening is physically, mentally and spiritually beneficial. Particularly relevant during challenging and stressful times, such as the restrictions we face that are a result of COVID-19, or during times of personal and family illness or stress. A retired teacher and cancer survivor, Paula describes firsthand how becoming a Master Gardener in 2015 benefited her ability to cope with challenge.
Tuesday, May 26
6:00 PM CT/4:00 PM PT/5:00 PM MT/7:00 PM ET
Click Here for More Information
After registering, you will receive a confirmation email containing information about joining the meeting via Zoom.