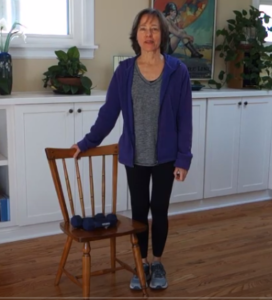 Mary Beth Wilczak, Shepherd's Center Webster-Kirkwood
Five minute intervals of cardio, isolation exercises, stretching and balance done to music. With or without weights, standing or seated – suited for all exercise abilities.
First & Third Thursdays
(6/4, 6/18, 7/2, 7/16)
10:30 am CT/8:30 am PT/9:30 am MT/11:30 am ET
After registering you will receive an email confirmation with directions for joining the class via Zoom.
Enjoying online classes? Please consider making a donation to the Shepherd's Center. CLICK HERE to donate.