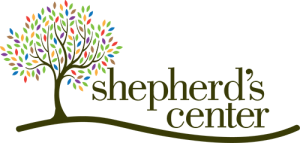 1998-2018: Celebrating 20 Years of Serving Seniors
2018 marks the 20th Anniversary of the Shepherd's Center of Webster-Kirkwood! We are truly proud of the accomplishments we have made in our first 20 years, 1998-2018:
10,696 Program Attendance (classes at Webster Hills UMC, Harrison Avenue MBC and various community sites combined)
10,002 Served (transportation to medical appointments, simple home repair and seasonal yard cleanup)
42,454 Volunteer Hours
Thank you for helping us to make these accomplishments possible. We are very grateful for the efforts of volunteers, class participants, and donors who have shaped our mission and made our organization what it is today.
If you haven't already made a reservation for our 20th Anniversary Celebration Fundraiser at Grace Episcopal Church Kirkwood on Friday, September 7 from 5:30-7 pm there is still time. Go to www.shepherdscenter-wk.org and click on "Donate" for more information.